Gordon Rhodes Gourmet Meal Sauces Range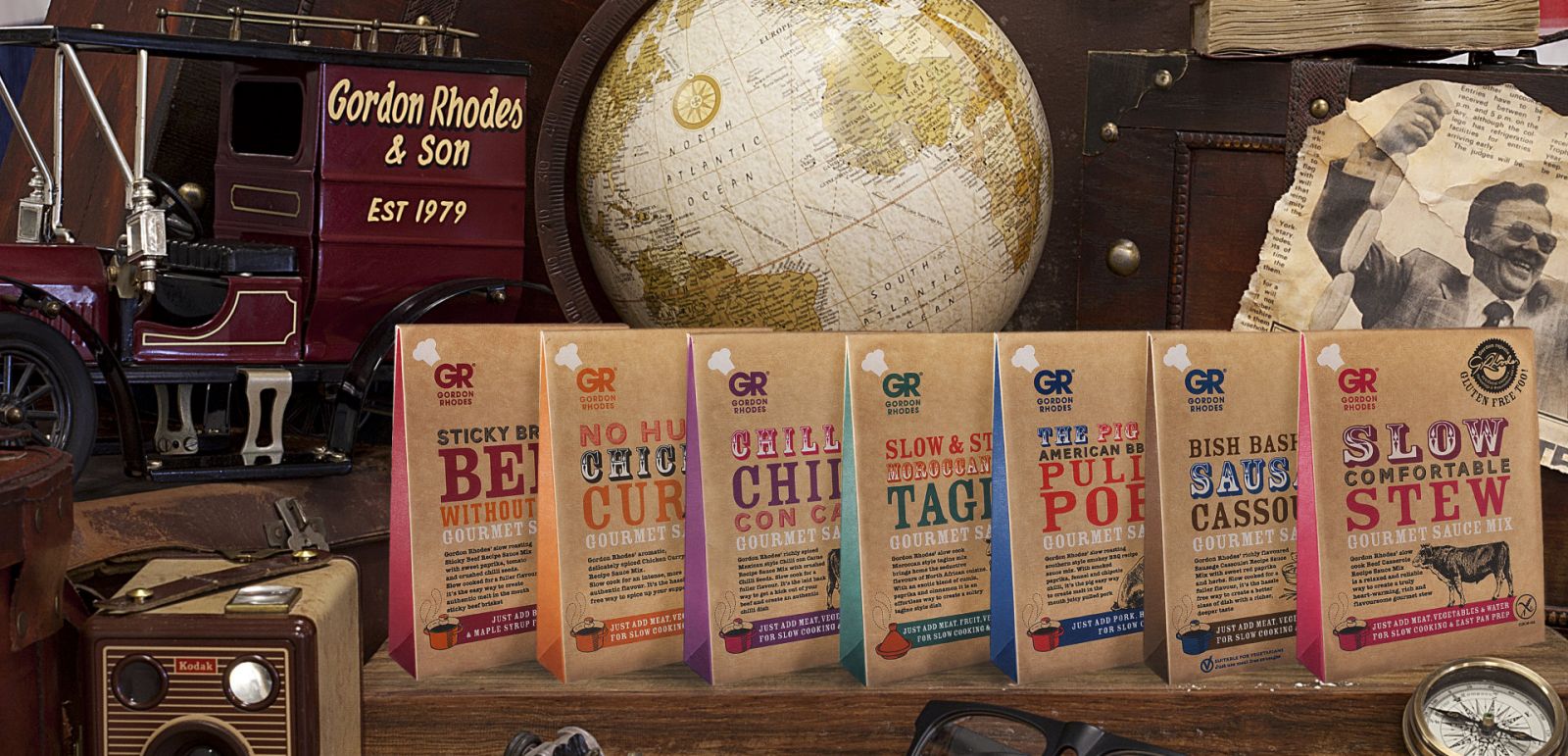 Gordon Rhodes was an intrepid traveller who searched the globe for the finest ingredients and delicious recipes. With Jolly Fine flavours that were made to be discovered, it's time to pack your culinary suitcase and explore the great taste.
Gordon's Saucy Seven are designed with slow cookers in mind but can easily be used with a pan prep or oven-bake method. Join Gordon on a trip around the world and savour the flavour of these miraculous meal makers.